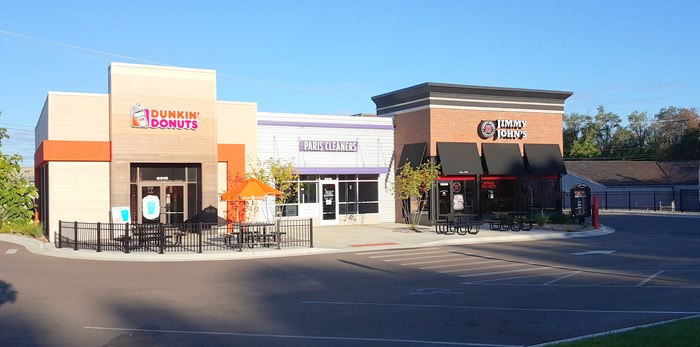 This project, constructed in Texas Township just north of the I-94 9th Street exit, is another example of DeLoof bringing more than just building construction to the table.
Starting with a concept and understanding that there was a need in the area, DeLoof Construction spearheaded the development process. We located a site that would work, aided Bosch Architecture with site and building design and delivered an energy-efficient building with great curb appeal. Add to that the fact that we were able to deliver the building ahead of schedule and within budget and you can begin to understand why our customers return time and time again.
The development caught the eye of MLive and they took the time to speak with us and write an article during the early stages of construction. You can take a look at the article here: 5200 S. 9th St. MLive Article.